////////////////////////////////////////////////////////
Video Production



Video is an essential communication tool for modern marketing and public outreach. Video is an effective tool for building trust through personal connection with customers,  inspiring an audience to action, or meeting your specific communication goals.
Over more than a decade I have produced video and film projects for marketing, public outreach, education, and entertainment.  Every video project I work on requires a unique approach. The tone, style, and production value all need to serve the goal of the communication piece while remaining consistent to your brand identity. Knowing how each production piece fits within the larger campaign or goal maximizes the opportunity to be effective with your production.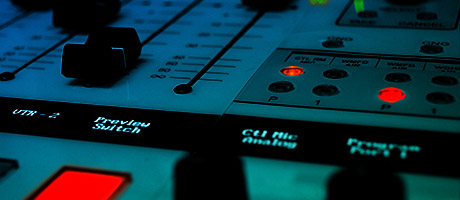 Post Production
Add a level of production value that is right for your brand image, your vision, and your budget.
Assembling the puzzle of production assets into a finished video that tells a compelling story.

Animation / Motion Graphics
Titles, illustrations, lower thirds, credits, and 3D work to reflect your brand and quality of production.

Particle systems, smoke, fire, and rain, are just a few examples of VFX and compositing.

I provide basic audio recording, foley, and editing work to achieve the desired result for your project.

I can fix footage that has been shot incorrectly or achieve a color correction that matches the mood atmosphere of your scene and your story

I can help you select and direct a narrator that matches the tone of your brand and your project.

Social media can have different formats and requirements than regular video.  I can develop your content into campaign pieces for major social media sites. (Instagram, YouTube, Vine, etc.)